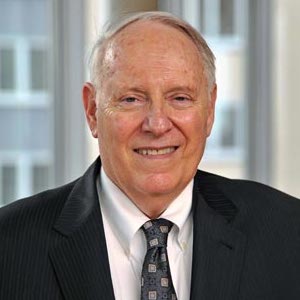 Dr. David Hulett is recognized as a leader in developing concepts and methods for quantitative project cost and schedule risk analysis and applying them on large commercial and government projects. Through his consulting services, Dr. Hulett works with companies in developing the most modern sophisticated, powerful, and fast software for schedule and integrated cost-schedule risk analysis using Monte Carlo methods.
As the author of two books -Practical Schedule Risk Analysis and Integrated Cost- Schedule Risk Analysis- and many articles, guidelines, best practices, Dr. Hulett has helped professionals learn schedule and cost risks methodologies and implement them in their projects.  
Listen to this interview with Dr. Hulett and learn about the following:
How he got started in the field of risk analysis and management
What made him to write two books on risk analysis: Practical Schedule Risk Analysis and Integrated Cost-Schedule Risk Analysis
How you can implement what you learn from reading the books
What other services Dr. Hulett provides that you and your company can benefit from
Dr. Hulett's "secret" for building a successful career in the field of risk analysis and management
4 key lessons that you can apply in your projects for further success
Role of risk analysis in future of project controls and project management
➡️ Get the full video interview, summary, transcript, podcast link, mp3 download, and other posts related to this episode and topic at https://www.projectcontrolacademy.com/david-hulett
If you enjoy this episode, please be sure to take a screenshot and share it out on Instagram and tag us @projectcontrolacademy. Also, please make sure to subscribe and give us a review on iTunes.
Resources Introduced in the Podcast
-------------------- 
FREE RESOURCES 
-------------------- 
➡️ Listen & subscribe to the "Project Control Mastery Podcast" on iTunes to get the latest tips in Project Controls:  
➡️ Learn How to Succeed in Project Controls and Grow Your Career [ free video training series]: https://projectcontroltraining.com/training/  
➡️ Get free training series on Earned Value Management at http://www.projectcontroltraining.com/evmfreetraining  
-------------------- 
FOR DAILY RESOURCES ON PROJECT CONTROLS 
CONNECT WITH SHOHREH & PROJECT CONTROL ACADEMY: 
-------------------- 
Website: https://www.projectcontrolacademy.com  
LinkedIn: https://www.linkedin.com/company/project-control-academy/  
Instagram: https://www.instagram.com/projectcontrolacademy  
Facebook Community: https://www.facebook.com/ProjectControlAcademy/  
------------------- 
SUBSCRIBE TO GET THE LATEST PROJECT CONTROL TRAINING AT YOUR FINGERTIPS !! 
-------------------- 
➡️ Subscribe to YouTube: https://www.youtube.com/c/projectcontrolacademy?sub_confirmation=1  
➡️ Subscribe to iTunes podcast:  https://itunes.apple.com/us/podcast/project-control-mastery/id1202657673    
➡️ Join the newsletter & receive new training videos in your mailbox: https://projectcontroltraining.com/training/  
------------------- 
CHECK THE LATEST TRAINING PROGRAMS OFFERED BY PROJECT CONTROL ACADEMY
-------------------- 
➡️ Project Control Training: https://www.projectcontrolacademy.com/project-controls-training/
------------------- 
JOIN THE PROJECT CONTROL SUMMIT
-------------------- 
➡️ Join the most uplifting Project Controls Conference:  https://projectcontrolsummit.com/